Introducing a safety glove so snug, comfortable and sensitive it doesn't even feel like you're wearing a glove at all. Creating this unique feeling is the driving force behind the TEGERA® Infinity™ collection from Ejendals.
More than just another coated glove family, it's a whole new experience in unlimited fingertip precision, softness, flexibility and of course, protection.
Every ounce of our new unique manufacturing technology has gone into making a glove suited for whatever work challenge you face.
THE DIP IS IN THE DETAIL
Our unique technology combines state-of-the-art coating material with extra-soft and protective fibers. It allows us to get the knit, dip and yarn working together to offer remarkable levels of smooth fingertip control. The dip itself is a blend of nitrile and water-based polyurethane (PU)that provides excellent flexibility, uncompromising protection and a superb fit. Nitrile is a synthetic latex-free rubber that offers a high level of sensitivity.
PRECISION WORK NEVER FELT SO COMFORTABLE
Our single-dipped TEGERA® Infinity™ gloves are ideal for dry to semi-dry conditions that demand a high degree of dexterity, tactility and control.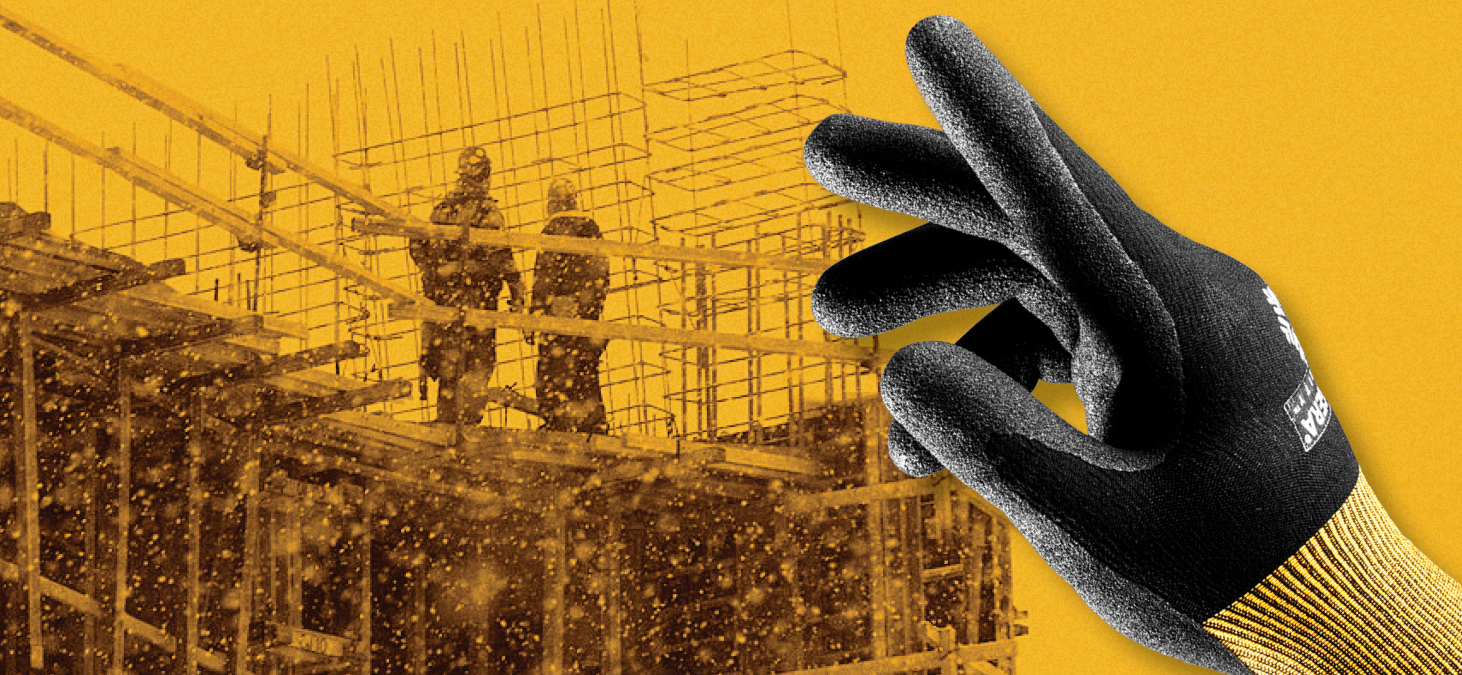 THIN, PROTECTIVE WINTER WORK GLOVE
A new insulated glove for the winter season. The TEGERA® Infinity™ 8810 is designed for all-round work in cold and dry to semi-dry environments. It is warm and comfortable but still soft and flexible with the high dexterity and fingertip sensitivity that is unique for an Infinity glove.
RESISTING OIL, WATER AND LOST PRODUCTIVITY
Three double-dipped Infinity models
Oil, grease and water provides many hazards on the job. We've applied our unique double-dipped technology to design three ultra-thin, comfortable gloves that combine a reliable liquid barrier with sufficient fingertip sensitivity.
SENSITIVE TO TOUCH, RESISTANT TO CUTS
Who says a safety glove can't combine comfort with high-level cut resistance? We combined Infinity's unique dipping technique with TEGERA® CRF® fibre - and the result is remarkably comfortable and dexterous gloves with an uncompromising level of safety.
SUPERIOR SOFTNESS AND HIGHEST CUT PROTECTION
With its flexible grip, curved fingers and CRF®liner, the TEGERA®Infinity™ 8814 Cut F is unique. It combines the highest level of cut protection and comfort. The dipping technique ensures that the glove is soft and pliable, while the cut-resistant fibers add extra strength and durability –ideal for tough environments handling heavy and sharp objects.